Millions of people around the world deal with mental illness and substance abuse on a regular basis. Chances are you have a co-worker, family member or friend that has suffered from a mental illness or dependency issues with alcohol or drugs. Vincent van Gogh, Winston Churchill and Abraham Lincoln are just a few of a long list of famous individuals that have struggled with mental disorders. September is National Recovery Month and today on Make-It-Safe Monday we would like to raise the awareness of those suffering from mental illness and substance abuse.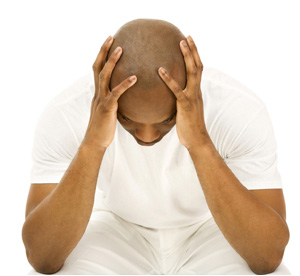 Mental illness is not fully understood by the medical community but most believe that it is caused by a combination of genetics, brain injuries, infections, drugs or alcohol. An abnormal balance of chemicals in the brain will inhibit certain nerve cells from sending messages correctly from different areas of the brain. Drugs and alcohol can also temporarily and permanently change the chemistry and damage nerves in the brain. This can cause severe anxiety and social isolation which can lead to depression. If not treated, it can eventually lead to individuals harming themselves and others.
It may not always be easy to tell if some has a mental illness or substance abuse problem but if you see some of the following characteristics from someone you are around on a daily basis it might be in both of your best interest to approach the subject of seeking treatment.
Social withdrawal
Difficulty preforming familiar tasks
Problems with concentration or memory
Loss of initiative
Dramatic sleep and appetite changes
Mood swings
Suicidal thoughts or tendencies
It is very important to seek help for a co-worker or friend that has suffers from mental illness. It is extremely dangerous in certain situations to work with an individual that could cause serious harm to themselves or others. There are many organizations and professionals on the local and national level dedicated to helping with recovery. The Substance Abuse and Mental Health Services Administration (SAMHSA) is a federal government organization dedicated to prevention, treatment and recovery. SAMHSA offers dedicated national helplines (1-800-662-HELP) and the
SAMHSA.gov
website provides multiple links to online resources and local treatment centers.
Mental health is a serious issue that needs our full attention. The recent increase in school and work place shootings is a reminder that it is of the utmost importance that we recognize the warning signs of the people around you. With proper care and treatment roughly 90% of adults are able to lead happy and fulfilling lives.
Thank you for your time and attention. Let's make it safe this Monday.